Back to Jobs
Nurse Practitioner NP Chronic Care Management CCM
We are interviewing immediately for a Nurse Practitioner (NP) to join our growing team.

You will be an integral member of our Chronic Care Management (CCM) team and you will be responsible in in providing guidance and support to a team on Medical Assistants who provide ongoing CCM care coordination to our patients each month. These CCM patient interactions will be conducted in designated Physician office settings as well as Telehealth outbound calling from our North Dallas offices. You also will interface with patients by delivering one-on-one clinical guidance and support.

QUICK POINTS
**Compensation

85k-95k salary

**Full Time permanent opening with full benefits

**Candidates need to have at least three years of experience an active TX lic. This experience would include, but is not limited to, FNP, Adult, Hospitalist, Internal Medicine, Geriatric or LTC, Urgent Care, or any Critical Care.

JOB REQUIREMENTS
Nurse Practitioners should be licensed within the state of the market area worked and should be approved and credentialed by Medicare.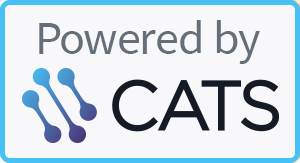 Powered by CATS.
Return to top ↑