Back to Jobs
System Director Emergency ICU Critical Care
Location: Casper, WY
Job # 10991461
Date Posted: 05-24-2018
System Director of Critical Care (ED and ICU) - Two campuses

Reporting to the VP of Nursing/CNO, the Director of ED ICU Critical Care is responsible for the 24 hour operation and for all planning, organizing, directing, controlling, and communication needs of the Emergency Department and ICU of two campuses seeing a combined 40,000 in annual ED volumes.

Requirements:

3 + years experience as Director in a similar size and scope environment with demonstrated leadership skills.

Education and Training:

Bachelor's degree in Nursing, Master's degree required.

Salary:
125,000-140,000 + Bonus Potential and Relocation Expenses

Director of Emergency Department, Nursing Director of ED, RN Director of ER, Director of Emergency Services, Director of Emergency Room, Director of ED, Director of ER, Director of Urgent Care, Trauma, Manager of ED, Assistant Director of Emergency, ER Clinical Coordinator, ED Charge Nurse, VP, CEN, ER RN

We also have positions in: California, Tennessee, North Carolina, South Carolina, Virginia, Florida, Missouri, New York, Texas, New Jersey, Oklahoma, Nevada, Illinois, Minnesota, Washington, Georgia, Kentucky, Arizona, West Virginia, New Mexico, Idaho, Massachusetts, DC.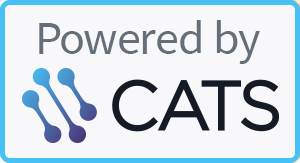 Powered by CATS.
Return to top ↑