Back to Jobs
Sr System Director of Emergency Department ER ED Trauma Services
Senior System Wide Nursing Director of ER, Emergency Department and Trauma Services

We are interviewing immediately for an accomplished ED Nursing Leader to serve as Director of Emergency Department for a well-respected not for profit hospital in the Washington DC area . This leader will be responsible for the 24 hour operation and for all planning, organizing, directing, controlling, and communication needs of 3 campuses that see over 100,000 in annual volume.

Reports to: CNE

Positions Supervised: 200 FTES

Requirements:

5 years ED Nursing experience and a minimum of 2 years as Manager or Director in a similar size and scope environment with demonstrated leadership skills.

Education and Certifications :

Bachelor's degree, Master's degree required (MSN) highly preferred.
Certification for Emergency Nursing(CEN) preferred

Director of Emergency Department, Nursing Director of ED, RN Director of ER, Director of Emergency Services, Director of Emergency Room, Director of ED, Director of ER, Director of Urgent Care, Trauma, Manager of ED, Assistant Director of Emergency, ER Clinical Coordinator, ED Charge Nurse, VP

We also have positions in: California, Tennessee, North Carolina, South Carolina, Virginia, Florida, Missouri, New York, Texas, New Jersey, Oklahoma, Nevada, Illinois, Minnesota, Washington, Georgia, Kentucky, Arizona, West Virginia, New Mexico, Idaho, Massachusetts, DC.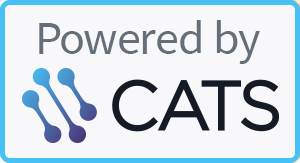 Powered by CATS.
Return to top ↑