Back to Jobs
System Director of Emergency Department ED ER Trauma
Senior System Wide-Director of Emergency and Trauma Services

Senior System Wide-Director of Emergency & Trauma Services. Reporting to the CNO, the Senior Director of ED will oversee three facilities and 100,000 + in annual ED volumes. 200+ FTE's

Minimum Qualifications

Valid RN license
Minimum of 2-3 years' experience in management of Emergency Room Services
Candidate must possess the skills necessary to promote a positive work environment and establish interpersonal relationships with Physicians, Department Leaders and staff.
Candidate must demonstrate independent problem solving and decision making skills, excellent written and oral communication skills, knowledge of quality improvement principles and procedures, The Joint Commission (TJC) standards and State/Federal regulations

Charge Nurse, Manger of Emergency, Director of Emergency Department, Nursing Director of ED, RN Director of ER, Director of Emergency Services, Director of Emergency Room, Director of ED, Director of ER, Director of Urgent Care, Trauma, Manager of ED, Assistant Director of Emergency, ER Clinical Coordinator, ED Charge Nurse, VP

We also have positions in: California, Tennessee, North Carolina, South Carolina, Virginia, Florida, Missouri, New York, Texas, New Jersey, Oklahoma, Nevada, Illinois, Minnesota, Washington, Georgia, Kentucky, Arizona, West Virginia, New Mexico, Idaho, Massachusetts, DC.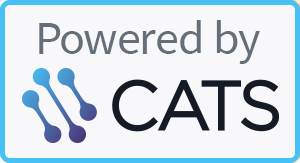 Powered by CATS.
Return to top ↑